Top 10 Best Western Movies of All Time
Top 10 Best Western Movies of All Time
I grew up watching old western movies and even western tv shows like Bonanza and Gun Smoke. Those are some of the best movies and shows ever made. This article takes a look at some of the all time best western movies ever made which i watched on 123 movies new 2020 site.
Although I am a huge John Wayne fan he only had one movie to make the best western of all time list even though the rest of his movies are great. Most of the old west movies were actually considered B movies. Most of the ones I have picked in this list are more modern with more action and excitement.
Coming in at #10 is The Magnificent Seven. The Magnificent Seven had an all star cast of Yul Brynner, Charles Bronson, Steven McQueen, James Coburn and Robert Vaughn. For being in the 1960's this proved to be a very action packed movie. It had an easy story line to follow. The actors complimented each other quite well through this violent and bloody movie.
At #9 Rio Bravo. Thisis another star studded cast with the biggest star of all time, JOHN WAYNE. Other actors in this film are Angie Dickenson, Dean Martin, Ricky Nelson, Walter Brennan, John Russell and Ward Bond. Even though this movie was good in it's own right to make the list it does have John Wayne in it so of course it has to make the list.
Coming in at #8 is Silverado, a more recent movie than the previous ones. Silverado also proved to be another star studded filled movie with the likes of Kevin Cline, Kevin Costner, Scott Glenn, and Danny Glover. These four men set out to right wrongs of their past and become heroes.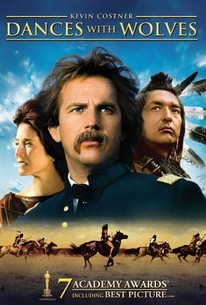 #7 is Dances With Wolves starring Kevin Costner. This is a modern film with a look into the Native American way of life through a soldier's eyes. Costner's character learned to respect and bond with the Indians. Through trials and tribulations of the army Costner's character truly became an Indian.
At #6 is Young Guns. Yet again, another star studded film. Stars such as Emilio Estevez, Kiefer Sutherland, Charlie Sheen, Lou Diamond Phillips, Dermot Mulroney and Casey Siemaszko. Although the storyline is somewhat predictable, who cares when you can watch a bunch of hot guys on horseback. Just saying.
Coming in at the #5 spot is Quigley Down Under starring Tom Selleck. I truly loved this film. Magnum P.I. goes to the Old West and does it quite well I must say. This movie is filled with good storyline and plenty of excitement.
#4 is Broken Trail starring Robert Duvall and Thomas Haden Church. Both characters in the film showed great compassion for their fellow man (who is this film is actually women). This film has an interesting storyline and will keep you entertained.
#3 is Open Range. This is another Robert Duvall movie. It also stars Kevin Costner and Annette Bening. This action packed western toys with your emotions as they rid the town of an evil cattle baron, the sheriff, and his band of cut throat outlaws.
At #2 is Lonesome Dove. This film stars Robert Duvall, Tommy Lee Jones and numerous other stars. This is or will be the longest movie you will ever watch. This movie was originally meant for John Wayne, James Stewart and Henry Fonda. John Wayne turned down the role on the advice of John Ford, a legendary film director. James Stewart then backed out of it and the movie was abandoned. Source: Wikipedia.org.
….And now the #1 movie of all time is….TOMBSTONE. Kurt Russell and Val Kilmer are the two leading characters in this film and brought this movie to life. It is my opinion that they gave their greatest performances as Wyatt Earp and Doc Holiday. Sam Elliott, Bill Paxton, Charlton Heston, and Powers Booth and Michael Biehn also gave powerful performances. Me and my friends still use several of the catch phrases of this movie like "You ain't no daisy at all" and "Why, Johnny Ringo, you look like someone just walked over your grave". How about "you're a daisy if you do". I just got one more thing to say. "I'll be your Huckleberry".